Pressure Grows To Stop The "Systematic Abuse" Of Indefinitely Detaining Children Under The Mental Health Act
 Families and politicians told BuzzFeed News that society must protect children with autism and learning disabilities from being caught up in a system that detains them and denies them treatment.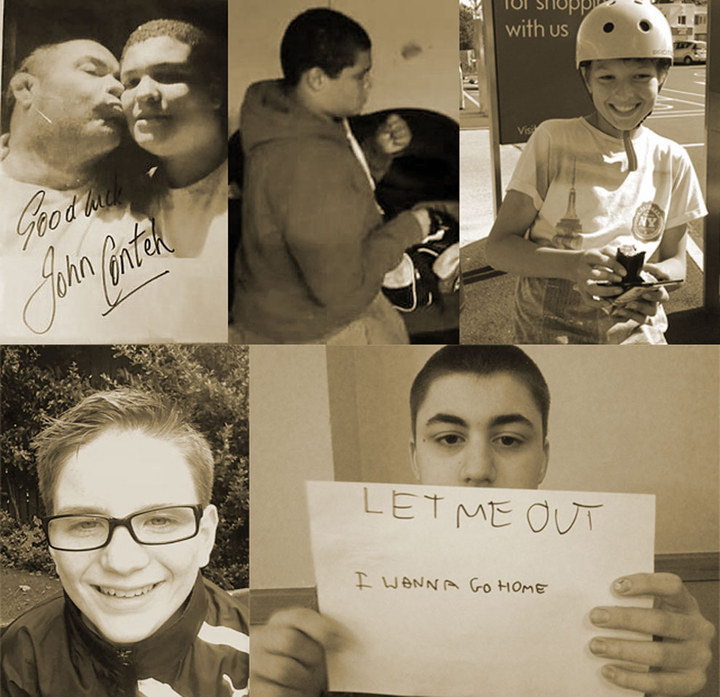 Urgent action is needed to put an end to the "systematic abuse" of indefinitely detaining children with autism and/or learning disabilities under the Mental Health Act in hospitals often many miles away from their families and without access to proper treatment, according to a wide range of parents, campaigners, and politicians.
Last week BuzzFeed News covered the plight of Matthew Garnett, a 15-year-old who's beendetained under the act in a psychiatric intensive care unit since September last year and whose family are campaigning for him to be moved to a clinical care placement where he can receive the assessment and treatment he needs.
But Matthew is just one of many children and young people who have been locked away in temporary treatment centres with no immediate prospect of release, sometimes for years, as a bureaucratic quagmire and a chronic lack of appropriate housing and care arrangements across the UK prevents them from being released and allowed to live nearer to their families.
Overall, an estimated 3,500 people with learning disabilities are being kept in inpatient beds in England, and many are children – although the exact figure for this is unknown. NHS England says that on average it costs £175,000 a year for each learning disability inpatient, costing the NHS £600 million a year in total.
BuzzFeed News has heard from parents of children and young people who have been detained for more than three years, sometimes hundreds of miles from home, while their parents are forced to battle endless NHS bureaucracy in order to get them back in their communities.
Some parents told us their children have suffered physical abuse while in a temporary assessment unit – while others alleged inappropriate treatment, excess medication, and a lack of understand of autism and learning disabilities.
Meanwhile, political pressure is growing on the government and the NHS to make sure children are not detained against their wishes and those of their families.
Sir Stephen Bubb, CEO of voluntary services body ACEVO, which last month released thesecond of two landmark reports into the provision of services for people with learning disabilities and autism, told BuzzFeed News that the long-term detention of children under the Mental Health Act is nothing less than "systematic abuse".
The reports were commissioned after the Winterbourne View scandal in 2011, when undercover journalists filmed staff abusing patients at a private hospital for people with learning disabilities.
"It's not just the system, it's the culture – society doesn't like to think about people with learning disabilities," he said. "But they're one of the most vulnerable communities in the country and they suffer systematic abuse.
"It's not so much the abuse that we saw in the Panorama documentary on Winterbourne View, it's the abuse where people are kept in situ for years, away from their family – they are overmedicated, they are often put in seclusion, and they are often subject to restraint, which leads to serious injury."
Luciana Berger MP, Labour's shadow health minister, called on the government to "take urgent steps to deliver the transformation in our learning disability services that is long overdue and desperately needed".
She told BuzzFeed News "too many people with learning disabilities are still living in inadequately staffed and inappropriate institutions when they would be better cared for in the community".
"These are some of the most vulnerable people that our NHS sees," she said, "but evidence shows that time and time again they are being let down. It is all the more worrying that it is often left to the families of patients to battle for the right support that their loved one needs.
"Just because some individuals have less ability to communicate concerns about their care must never mean that any less attention is paid to their treatment and care."
Norman Lamb MP, the former Liberal Democrat mental health minister who fought to secure the £1.25 billion in extra funding for children and young people's mental health services announced in January, told BuzzFeed News the detention of children for long periods using the Mental Health Act was "tragic and unacceptable".
"If you're on the [autistic] spectrum it can be very traumatic for you to be in a completely alien environment," he said, "so the constraints on you are then tightened and your liberties are restricted even more, so you become more anxious and stressed. It's an awful downward spiral.
"I think this is a big moral challenge. Whilst I understand there are cases where there are acute complexities, there are nonetheless lots of cases where it is absolutely not necessary to detain people in these conditions."
NHS England has committed to closing between 35% and 50% of all learning disability inpatient beds by 2019 and replacing them with alternative care in the community. But the families of children caught up in the system are calling for action now.